Be on two wheels in no time.
Build your dream bike. Chat with one of our specialists now.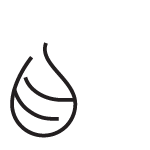 Painted for You
Pick from 20 paint and decal options
Built for You
In TN using globally sourced materials
Delivered to You
Assembly in under 30 minutes 
Direct from Our Factory
Life's too short to leave it undiscovered.
Performance bikes designed for people who like to have fun, go fast, and ride far. OBED was born out of a passion for exploring the hard-to-reach routes that lead to breathtaking views. We believe one of the best ways to experience the outdoors is on two wheels. With our range of bikes, you can tackle tougher terrain, plan bigger expeditions, race and discover new destinations.
About OBED
Built for You
OBED was born out of the team behind legendary titanium and triathlon brands in Chattanooga, Tennessee. After over 30 years of experience designing performance road, triathlon, and mountain bikes, we felt like it was time to blaze a new trail.
On this new trail, we found that most brands don't build bikes to order. With OBED, you build your bike to your spec, your color and decal choice and it ships assembled to your door. With these choices, our prices and our 30-day guarantee, we prove that we are the brand of choice.
About Us

The area above San Francisco has always been a place that keeps drawing OBED ambassador, Mike Pham, back. When it came to choosing his next bike-packing adventure the destination was a no-brainer...
Read More